Our Pastor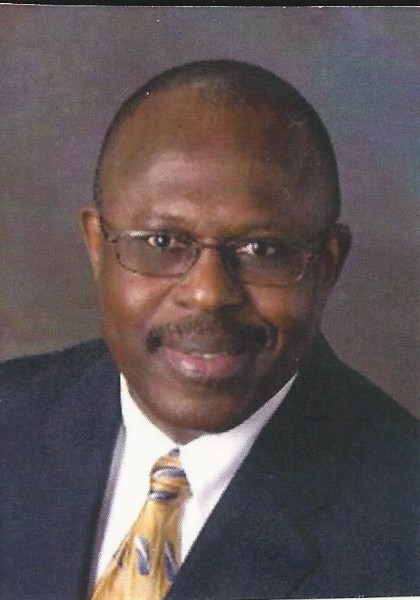 Rev. Leroy McCreary has served as pastor of the People's Community Church of Berea since 1975. As pastor, he has provided outstanding leadership and direction to the congregation in identifying, purchasing, and establishing a permanent home on the North End of Berea.
In 2003, pastor McCreary led the church in constructing a new sanctuary. A few years later he led the church in purchasing an administrative building and the Reverend Leroy and Elaine McCreary Youth Center both of which are located on the west side of the church's property.
In 2014, he led the congregation in securing housing on the north side of the church's property for a Katrina family that the church assisted in relocating here after the storm.

Additionally, under his leadership, the congregation steadily increased in membership and in its involvement in the International Council of Community Churches in which the church holds membership. For many years Pastor McCreary has held several leadership positions and completed a two-year term as president of the International Council of Community Churches.

On September 30, 2002, Pastor McCreary retired from his position as Chief, Operations Office of the Office of Human Resources at the NASA John Glenn Research Center where he served 37 years of federal service.

Pastor McCreary has and continues to be active in the Berea community. From 1979 to 1989, he was an elected member of the Berea Board of Education. He is a board member of the Berea City School District's Education Foundation where he has served for 15 years.
From 1995 to June 2013, he served on leadership boards of the Southwest Community Health System.
From 2007 to June 2013, he served as chairman of the Southwest Health Center Board, and prior to that he served as vice-chair of the Southwest Community Health System.

Under the past administrations of Mayor Stan Trupo and Mayor Joe Biddlecombe Pastor served as Chaplain to the Berea Police Department.
Pastor McCreary serves on the board at Ohio Guidestone where he assists with policy development, strategic planning, and financial resources to assist with meeting the needs of youth with mental, emotional, and physical challenges.
Also, Pastor McCreary is Board chair and president of the North End Foundation of Berea serving for more than a decade. In this capacity he has provided leadership to the board in securing an increasing the number of summer jobs for Berea-Midpark students. Also, he is a 2009 City of Berea Grindstone recipient.
Rev. McCreary serves on the Realizing Your Potential advisory council for the Berea City School District and has also served as a mentor to the RYP student participants.
During 2017, Rev. McCreary continued his outreach activities in the city of Berea. Baldwin-Wallace University President Robert Helmer requested Pastor McCreary to serve on a higher evaluation accreditation panel for BW that consisted of civic, educational, and political leaders and his contributions resulted in BW continuing its higher education accreditation.
In 2017, Berea Mayor Cyril Kleem and Police Chief Joe Grecol asked Rev. McCreary to serve on an employment panel for interviewing police candidates and to share his input and observations about the city's overall recruitment process for new police hires.
Pastor McCreary holds a Bachelor's Degree from Cleveland State University, a Masters from Case Western Reserve University, and a Masters from Ashland Theological Seminary.
He resides in Berea, and is married to Elaine McCreary. They have two daughters, Tina Manning – she has two sons Amari and Malik – who reside in Cincinnati, and daughter Nicole McCreary who resides in Berea with her daughter, Ava Pearl.